Release in october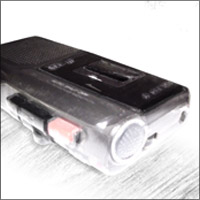 August - 18 pages

Covers : Jean-Baptiste Guervin
Art : Laurent Dufreney
Story : Olivier Joignant




Project Manager
Jiho - Olivier Joignant
E-mail
» jiho3d@hotmail.com
My website
» http://jiho3d.free.fr/


Covers
| | |
| --- | --- |
| Adrien | January/February |
| Nico | March/May/Nov./Sept. |
| Valériane | April |
| J.B. | June/August |
| Jo | July |
| Olivier G. | September |
| Isa | October |
| Gaëlle | December |
Chapters
| | | |
| --- | --- | --- |
| 2001 | Junuary | avaible |
| 2002 | February | avaible |
| 2003 | March | avaible |
| 2006 | April | avaible |
| 2007 | May | avaible |
| 2009 | June | avaible |
| 2010 | July | avaible |
| 2008 | August | avaible |
| 2011 | September | avaible (fr) |
| 2008 | October | avaible (fr) |
| 2011 | November | avaible (fr) |
| 2010 | December | avaible (fr) |
06/09 : June in June
June chapter was finished just in time for its own month: the best thing that could have happened. To celebrate the completion of the first part of Nocturne, a printing gathering the first six months will be published by "The book edition", under "webcomics.fr." label.
The English part of the site has seen the addition of its first chapter in Shakespeare's language: January! Thanks to Manu for its translation and to the 2 editors, including Alexandre who's in charge with the translation of this site.
12/07 : Nocturne website is open
After a few months spent on testing the first version, here comes Nocturne official website!

You'll find here all the chapters of this free webcomic.

Right now, I am putting the final touch on May's chapter for Jérôme. I am adding word balloons and I am cleaning the scans of the pages.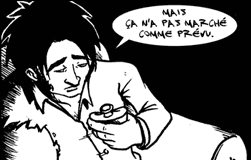 May chapter is avaible for the opening of NocturneBD.free.fr.

11/07 : Print
I am thinking about a printed version of the comic book through publisher lulu.com, but there will only be a limited number of copies for the authors working on the project.


For more information on Lulu:

» http://www.lulu.com/